Please join us this Thursday, May 13, 6PM EST, for the final installment of the RISD Architecture Lecture Series. Open to all within the RISD and Brown community!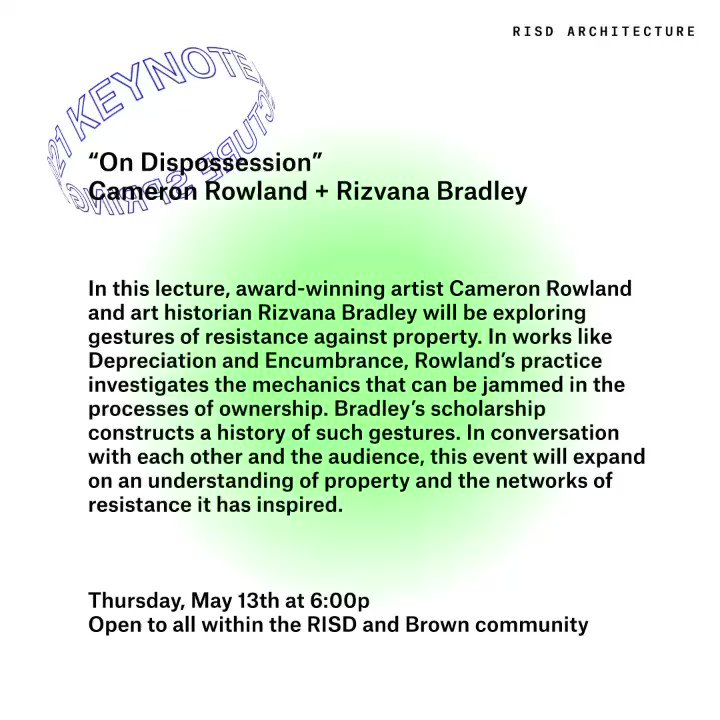 read more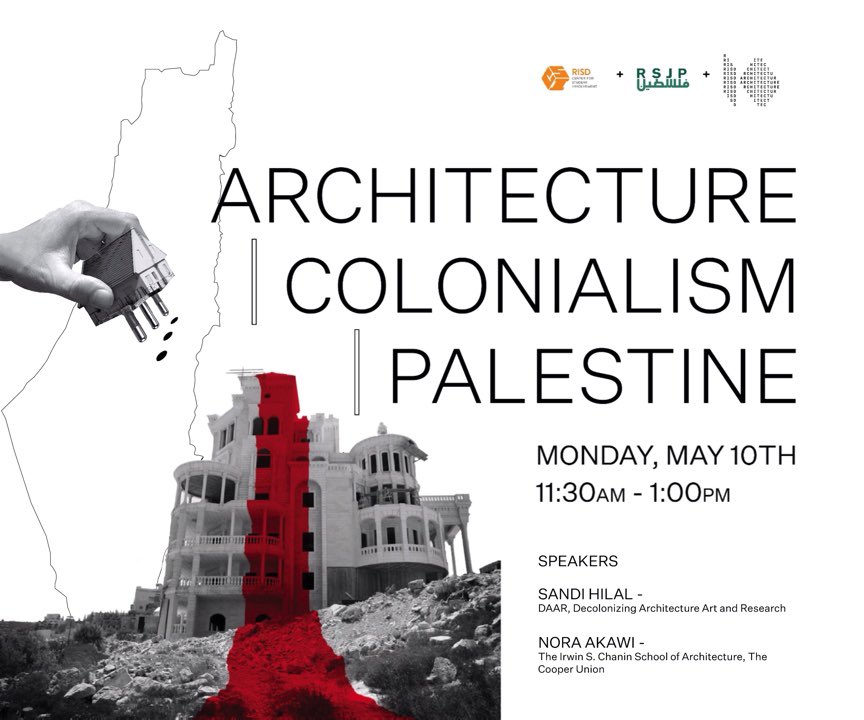 read more
Please join us for the second event in the Heterogeneous Constructions lecture series Monday, May 3 at 11.30a EST. This event will feature a conversation between architect Roger Boltshauser and structural engineer John Ochsendorf.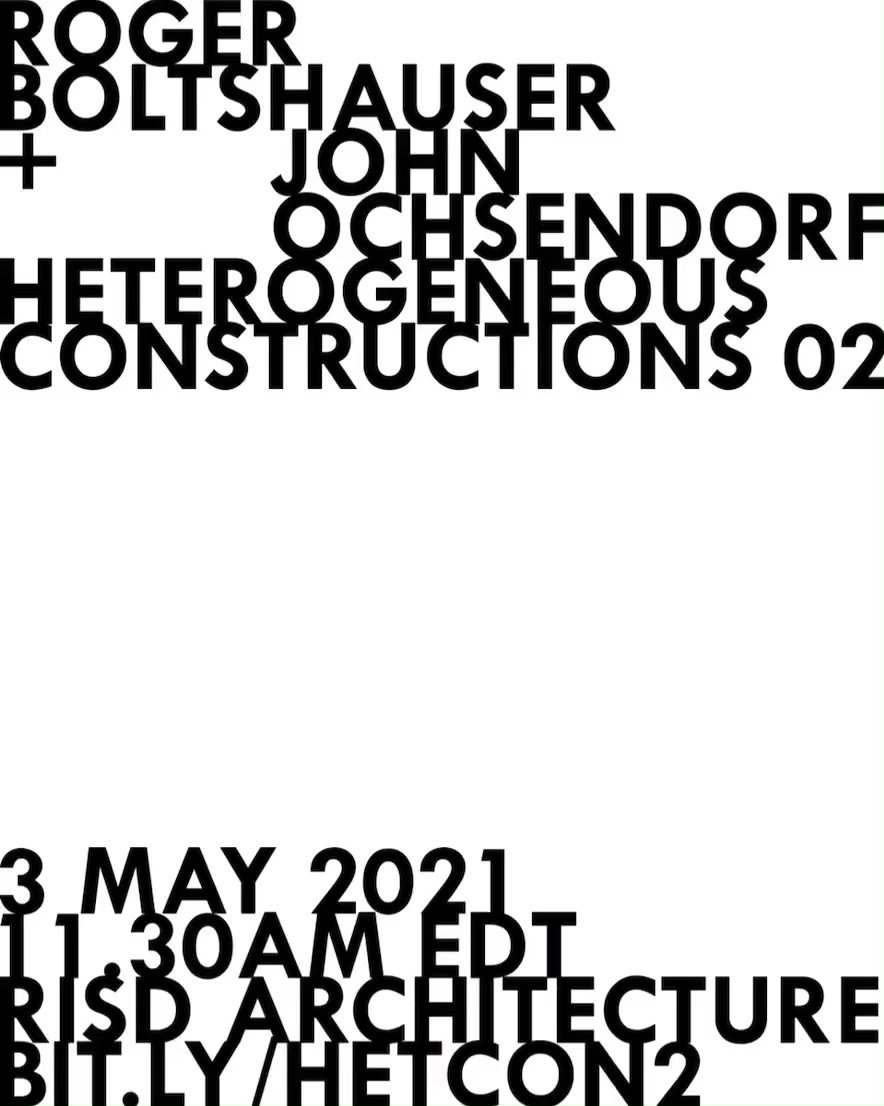 read more
Join us for the joint interactive online exhibition with the Canadian Centre for Architecture titled "The Student Visa Review", April 9th at 9:00a ET.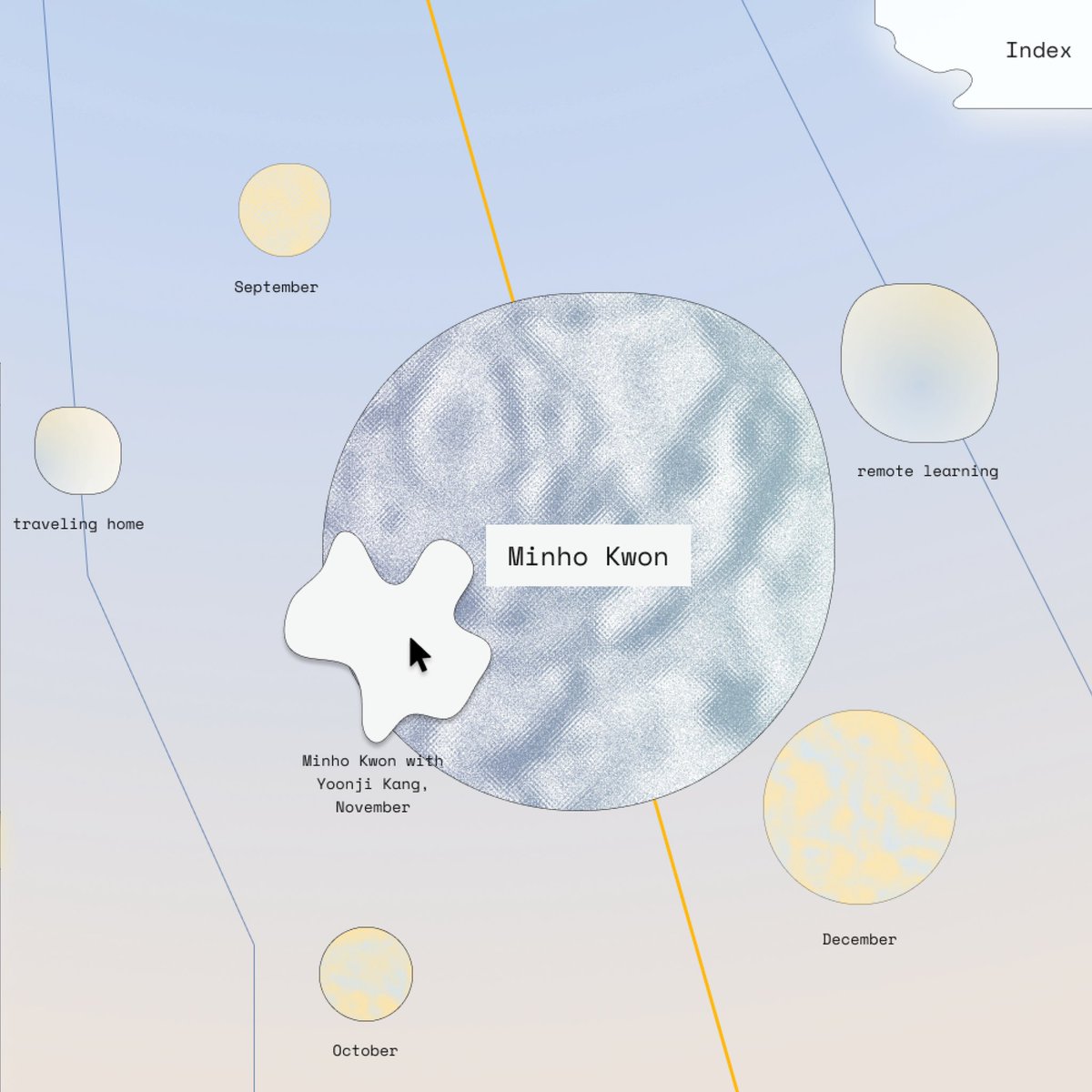 read more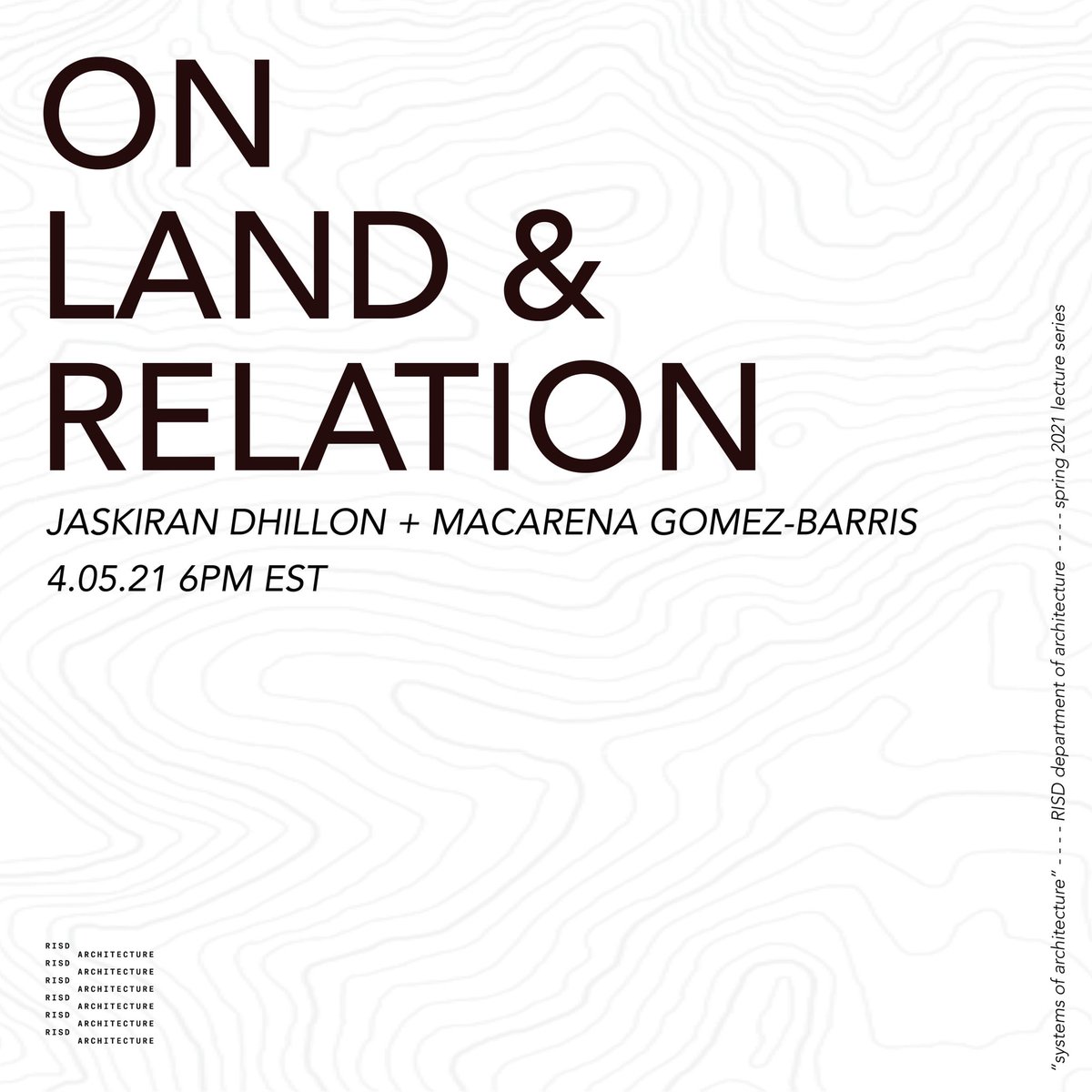 Thanks to the efforts of graphic designer Andrew LeClair [RISD MFA, 2012], and faculty members Emanuel Admassu, Laura Briggs, Aaron Forrest and Carl Lostritto, RISD Architecture has a new visual identity. Inspired by the diversity of approaches and schools of thought within our department, rather than produce a logo, LeClair designed a mark-making tool. Now we have the potential to have as many RISD Architecture marks, as there are unique individuals and perspectives within the department. Stay tuned as we roll out marks by notable architects and educators from our lecture series, as well as renowned RISD Architecture Alumni.
Read about RISD COVID-19 planning for Fall 2020, Winter 2021 and Spring 2021 on
covid.risd.edu
. All department courses are hybrid or online.